Butler in the Buff
Your butlers come to you in the comfort of your own cottage
No matter how big or small the party the Butler brings a certain 'Je ne sais quoi'!
Fun, giggles, charm and they can actually be very useful helping serve drinks, make cocktails or even playing hen party games
Visually appealing, professional  & very adept at helping to get your party started or keep the celebration going
Special offer available
Available: Nationwide
Activity Highlights
If you're unsure about including a Butler in the Buff as part of your Acacia Cottages hen weekend – don't be. The hunky guys are not only a great visual treat but they are all extremely professional, brilliant at socialising and capable of getting your party started just the way you want.
Your butlers will come to you in the comfort of your own cottage at the prearranged time
They will need a place which is private to get changed into their outfit
When you are ready, your Butlers will come and join in with your hen party fun be that serving drinks or just milling around and chatting with you
Of course, all the Butlers are visually appealing, professional  & very adept at helping to get your party started or keep the celebration going
Ideas for things the butler can help you with:
Serving breakfast, lunch, afternoon tea or even supper
Serving canapes and drinks when you first arrive in your cottage
Being the judge of your hen party games or just helping you run them
Making your cocktails
Surprising the bride to be!
Activities vary based on your location so please talk to your holiday advisor when booking for the exact details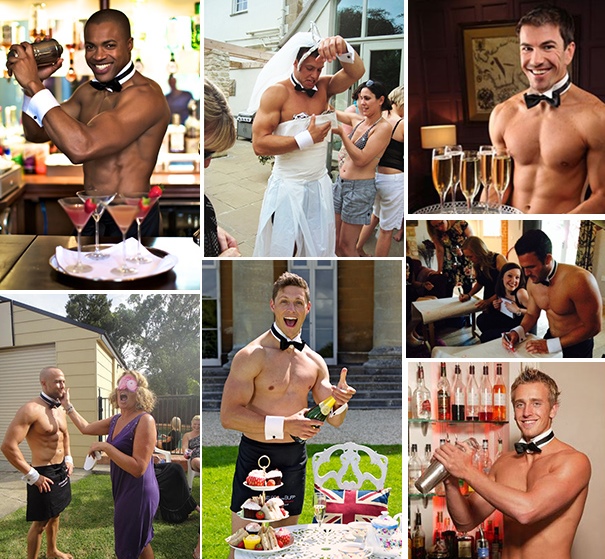 Other Ideas: Cocktail making class, life drawing workshop, chef dinner, afternoon tea
I just wanted to say a big thank you to Paul the Butler for making it a weekend we will all truly remember, he was absolutely brilliant and made us all feel very at ease - I was a little nervous as I didn't know what to expect and he was an amazing sport. We had many of the girls swooning over him for the remainder of the weekend.