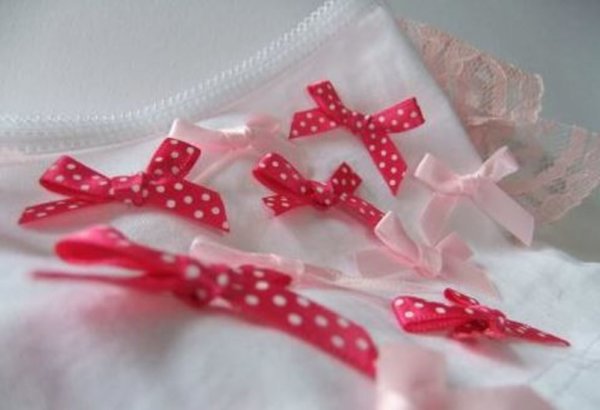 Knicker Customisation
Customise your knickers in this fun workshop
Choose from a huge range of fabrics, ribbons, sequins and motifs
1-2 hour workshop under the watchful eye of our expert
It doesn't matter if you are a novice or expert, our craft ladies are on hand to help
Learn techniques to achieve your desired design
Minimum of 10 people
Dress Code: something comfortable to work in
Vintage materials are available
Available: Bath, Bristol, York, Canterbury, Cheltenham, Harrogate, Oxford, Derbyshire, York, Bournemouth, Cambridge, Chester, Edinburgh, Hereford, Leeds, Newcastle, Norwich, Nottingham, Sheffield, Taunton, Tenby, Wells, Winchester
Activity Highlights
Pimp up your pants with this cheeky workshop. One of our more popular craft sessions, you'll have so much fun and laughter along the way. Create your very own pair of pimped up pants to take home.  Unleash your inner creative side whilst choosing from a range of fun fabrics, colourful motifs, sequins, luxurious lace, bows, Swarovski crystals and much more to style your knickers. Don't worry if you are a complete novice who has never threaded a needle, as our experts will be on hand to guide you through every step of the way. They'll show you various techniques for you to personalise your pants… no two pairs will look the same. The pants act as great presents for the bride-to-be or even wedding day attire.
...The craft session was also a huge success, everyone loved it. My friend was a very happy bride to be 😊 .
How it works?
Our craft experts will arrive at your cottage to set-up at the prearranged time
Gather the hens round the table/s once the craft teachers are ready
After an initial introduction, you'll be on your way to designing and creating a fine pair of pants
It doesn't matter if you are all fingers and thumbs as the expert teacher will guide you through the basics
Discover how to applique, make ribbon bows from scratch, add some sparkle with sequins or real Swarovski crystals.
A 1-2 hour workshops under the watchful eye of our expert
Take your knickers away in a personalised gift bag
Add a vintage twist using vintage lace and materials
Please note: Different venues vary so please talk to your holiday adviser when booking for the exact details of the activity
...Everyone loved the craft workshop. Could you pass our thanks to I think her name was Kim from the crafty hen. She was fantastic. We loved it so much we forgot to complete her questionnaire, we were too busy making hairclips! But it was all positive feedback. .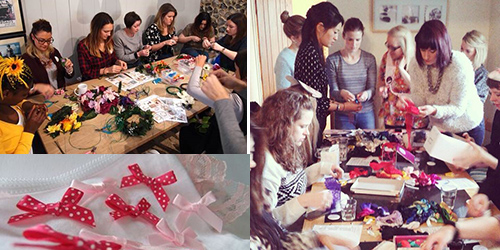 Something Similar
We had a fabulous time at our craft session on Saturday. The knicker customisation workshop is a really fantastic activity for hen parties, and worked really well for our group in particular, with a mix of ages and abilities. I won't have any hesitation in recommending this to all my friends, so thank you for a great afternoon! The bride-to-be is even ditching the underwear she bought for the wedding, and is wearing her customised knickers instead!