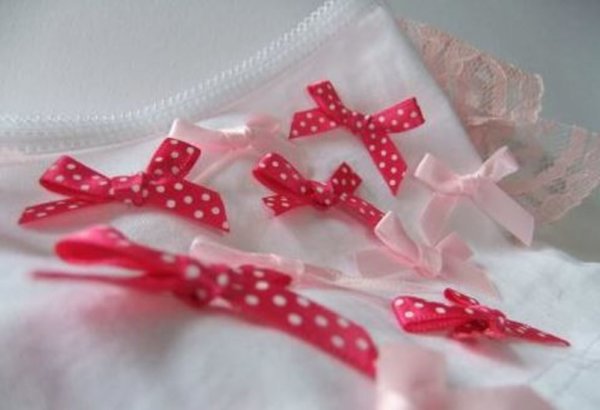 Knicker Customisation
Enjoy customising your knickers in the comfort of your own cottage
A 1-2 hour workshop under the watchful eye of our expert
It doesn't matter if you are a novice or expert, our craft ladies will guide you throughout the activity
Learn some top tricks of the trade
All materials such as applique, motifs, sequins and much more are brought to you
Add a vintage twist using oldie worldie lace and materials
Available: Nationwide
Make an Enquiry
Activity Highlights
Grab your needles and sparkles and make your knickers shine with this wonderfully interactive workshop. You don't have to be overly crafty to be able to have lots of fun & create something which takes pride of place in your drawers at home. Great as a present for the bride-to-be or even as wedding attire!
Enjoy bringing out your inner creativity whilst crafting your knickers into something to be proud of
At the prearranged time, our experts will arrive at your cottage and set-up for the workshop
It doesn't matter if you are all fingers and thumbs as the expert teacher will guide you through the basics of being able to pimp your own knickers
Using applique, motifs, sequins and much more you will have lots of fun creating a set of knickers which you will not forget!
A 1-2 hour workshops under the watchful eye of our expert
Add a vintage twist using oldie worldie lace and materials
Different venues vary so please talk to your holiday advisor when booking for the exact details of the activity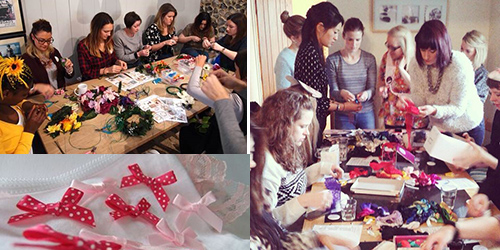 Other Ideas: other craft workshops such as garter making, bunting making, nipple tassels, fascinators, tiaras, buttonholes & table decorations
The craft ladies were brilliant. The hen herself was very excited to be making something for her wedding and with 18 of us working together we made much more than they expected! They bought some fabulous vintage fabrics and were the perfect amount of helping yet keeping out of the way at the same time!