Winter Warming Hen Weekends
Take advantage of reduced cottage rates throughout October – February and inject some wintery magic to create a truly memorable hen weekend.
Contact us for Winter Cottages
Embrace the elements and create a truly special hen weekend full of sparkles, warmth and love. Choose cottages with log burners, hot tubs, cosy sitting rooms, and lots of internal space. Immerse yourself in wintery hen activities without needing to leave. Snuggling on sofas, PJ moments, movie nights and hen party games are a perfect, cost effective way to get the party started. Of course if you really want to add some Christmas cheer, some cottages even come with Christmas Trees which you can decorate with the bride-to-be pictures or even pin some lovely words of 'wisdom' for her.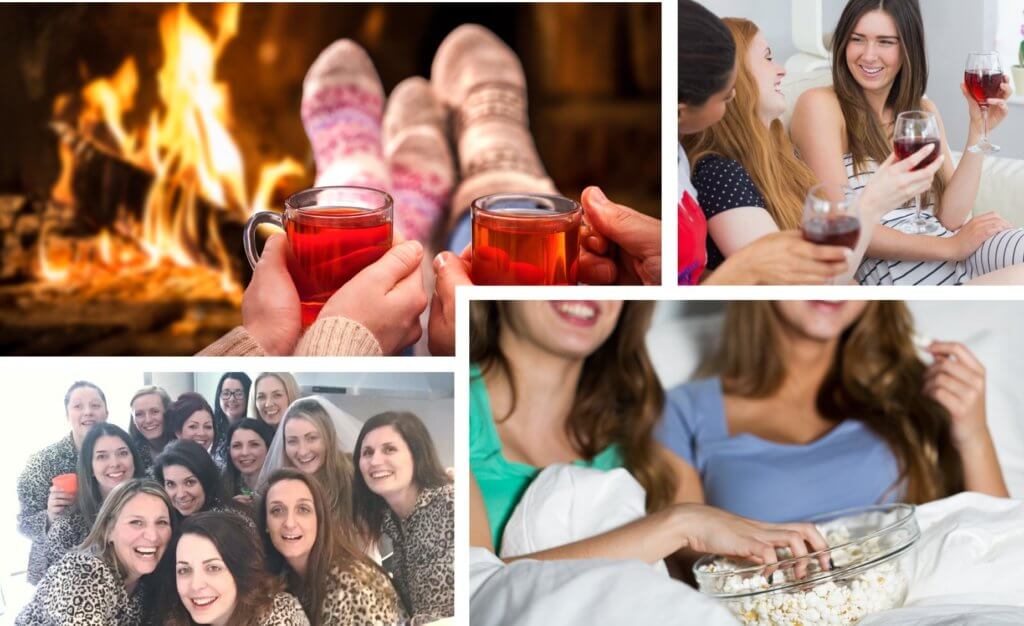 Don't let the weather stop you exploring but just have return taxi transfers in place so you're not hanging around in the wind and snow. Explore local Christmas Markets offering mulled wine, stalls laden with trinkets, songs and oodles of Christmas fodder. Stay in the Acacia Getaway, Chew Magna Farmhouse or Bath Barns, all in easy distance from the famous Bath Christmas Markets.
Acacia Hen Weekend Customer Reviews on Trustpilot, an independent review centre
Why we're different…
Our knowledge of all our cottages ensures you know what you're getting, making your weekend planning easier. We've spent years developing long standing relationships with our activity suppliers, so you'll get the best deal with the reassurance of having a tried and tested company at your fingertips.  Along with our online payment system designed specifically to make group bookings easier and our extensive know-how of hen weekends, we'll make planning your hen weekend straightforward. Finally, we know how important it is for the bride-to-be to get the best send-off ever which is why we do everything we can to make it happen.