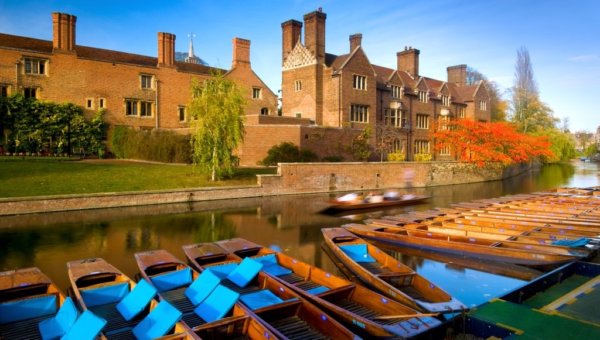 Punting
Enjoy a couple of hours messing around on the river
We can arrange your transfers to and from the activity
Sit back and relax with a chauffeured punt, or,
Hire a self-drive punt where you are totally in control (or not!)
Met by an expert you will be taught the basics before you set sail
Include a picnic on the river bank to make it extra special
Available: Bath, Bristol, Canterbury, Oxford, Cambridge, Exeter, Newcastle
Activity Highlights
Messing around on the water with a group of your best mates is a great way to spend some of your precious hen weekend hours. We can help you hire a punt, chauffeured or self-drive, so you can amble along the river! This wonderful activity is definitely best enjoyed in the warmer months!
Arrive at the punt station at your arranged time, we can always help with the transfers to and from the punting station
The experts on site will then take you through the basics of what to do and off you go!
Dress code: definitely something you don't mind getting water on, flat shoes like trainers and something warm for cooler days
Don't let the wet weather stop your plans as most punting companies offer umbrellas & blankets
If you'd prefer a less energetic option then our river cruises in both Bath and Oxford may be preferable. These may best be enjoyed around midday or in the late evening when a delicious picnic feast can be provided (with wine and champagne if you wish)
Different venues vary so please talk to your holiday advisor when booking for the exact details of the activity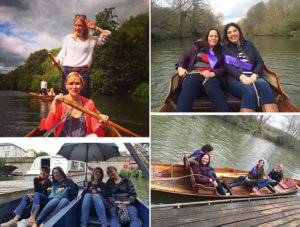 Other Ideas: boating, kayaking, coasteering, river cruises, picnic on the river bank
Thank you for organising an amazing weekend we had a great time and the property was amazing. Can't wait to do it again in October.
Get a hen weekend quote
UPDATED 11-OCT-21 Thank you for contacting us. We are currently overwhelmed with new bookings and enquiries. We will not be accepting new enquiries until the 1st November. After that date you can email us if you'd like to arrange a Hen Weekend for January 2022 onwards: [email protected] Existing customers can get in touch directly with their personal Acacia contact.
Thank you ♥ for your understanding …The Acacia Team x