Organising so many unique hen weekends on a daily basis, who better to ask than the gorgeous Karen in our sales team, to come up with her dream hen weekend. With nothing holding her back, here is her hen party inspiration.
Q: Would you have a hen party theme?
I would absolutely love a Breakfast at Tiffany's Theme as I adore the vintage glamour – I'm all about the sophistication! The little black dress, the pearls, the oversized sunglasses and the ridiculously long cigarette holder, who wouldn't love to bring on a bit of bygone beauty. The colour theme would of course be the signature turquoise blue, with black and white.
Q: Who would you invite?
OK, so I would like to mix it up a bit and invite only the elite… Jane Fonda, Meghan Markle, Kris Jenner, Caroline Flack, Alan Carr, J K Rowling, Princess Eugene, Angelina Jolie, Helen Mirren, Mariah Carey, Melania Trump, Beyonce & Becky with the good hair!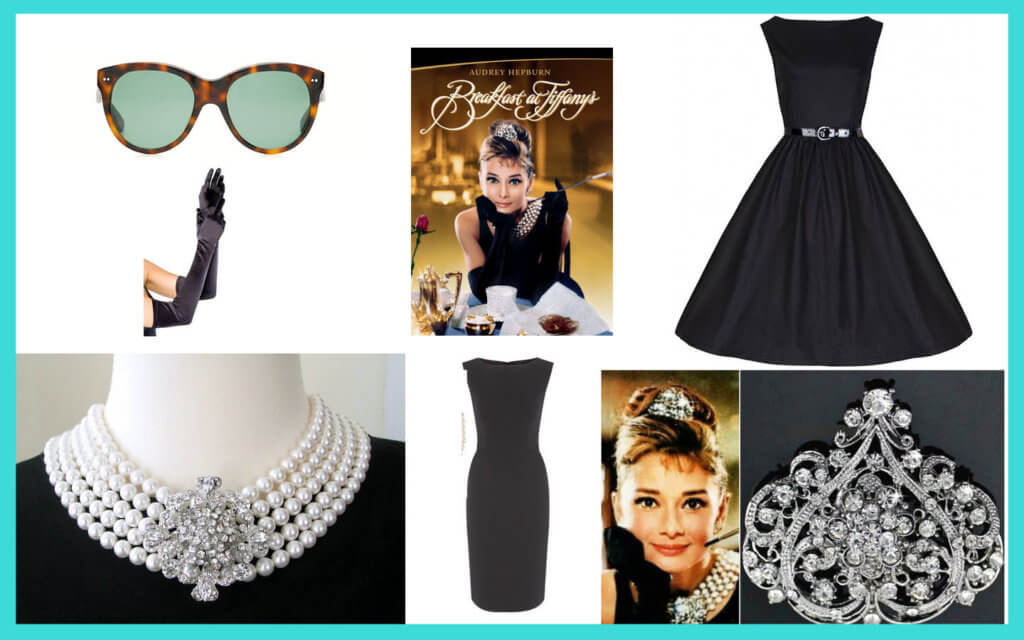 Q: Where would you stay?
As the film is based in New York with scenes shot in Holly's apartment, I would definitely have to stay in a city, and would 100% go to Bath. I love the sophisticated vibe mixed in with the history and shopping. I would choose a city central apartment like Renovation Bath, as it has a modern feel, is stunning and set in a gorgeous old building.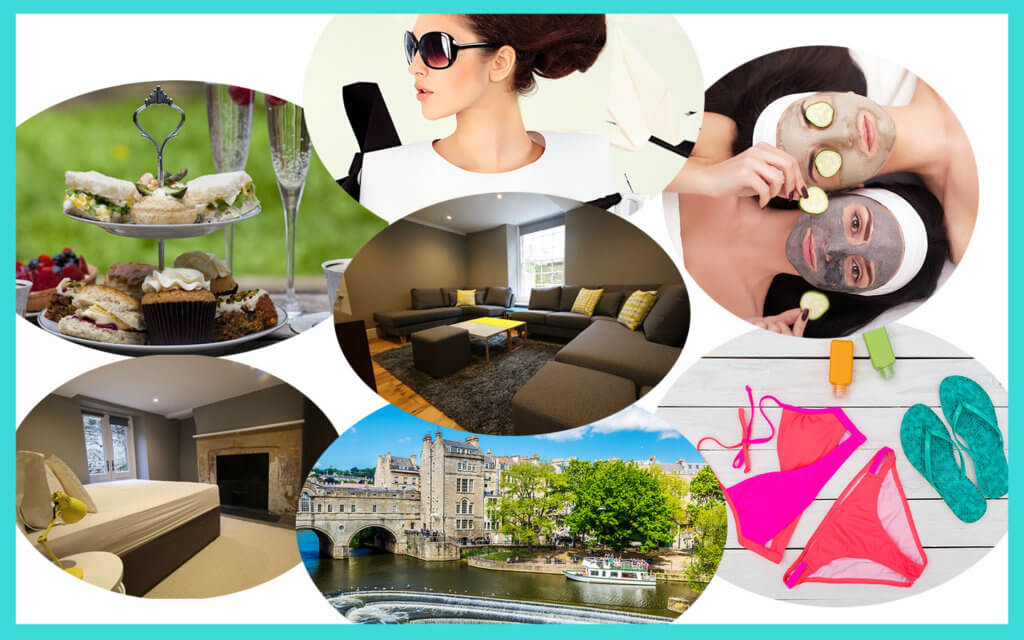 Q: What would you do?
On arrival, everyone will be given a glass of bubbly and themed goody bag. I would cram it full of things to help them get into the Breakfast at Tiffany's mood such as pearls, sunglasses and long gloves.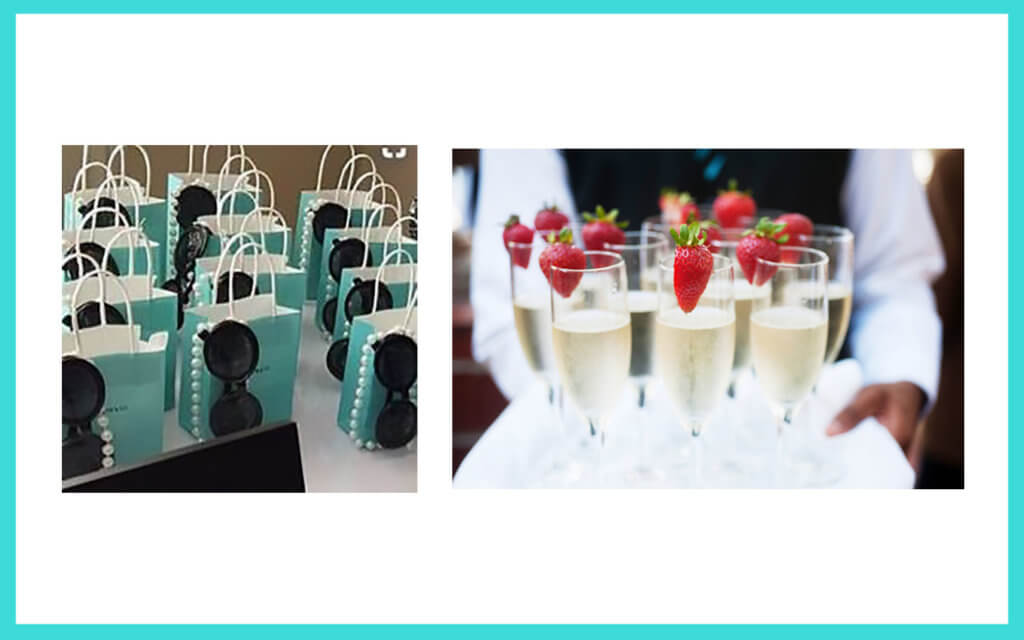 Friday night
I'd have canapes delivered as some of the guests will have come a long way so will need something to soak up the Prosecco. The night would be all about everyone getting to know each other and immersing themselves in the theme so I'd have lots of hen party games to break the ice followed by a movie night watching breakfast at tiffany's with our eye masks and white shirts. I would make this a pyjama party night so everyone would feel totally chilled from the go.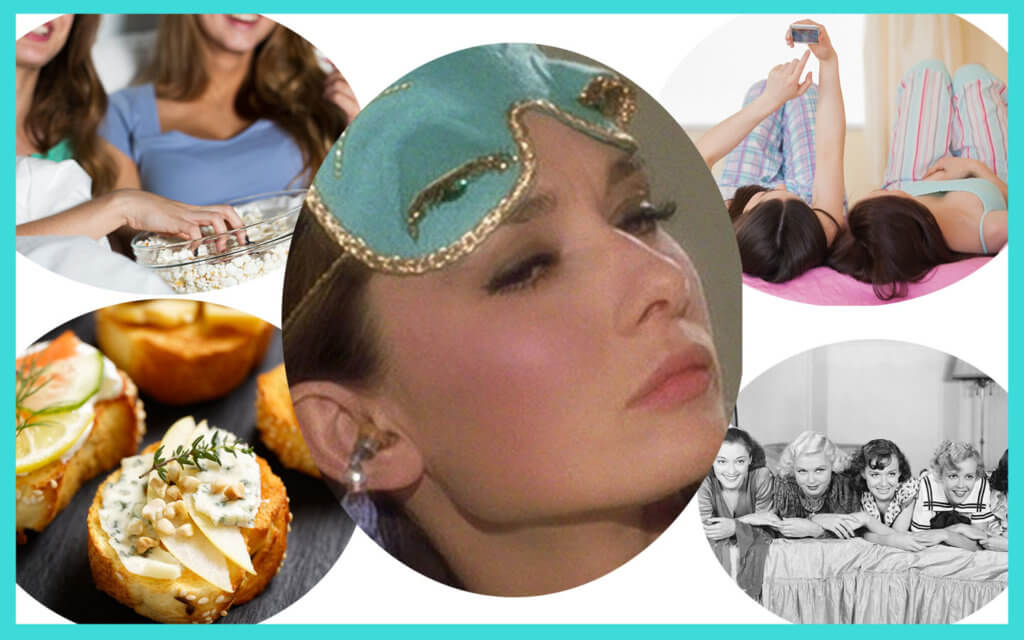 Saturday
This would be all about the shopping, darling! We would browse the Jewellery and high end shops, ending with a Champagne Afternoon tea at Bath Pump Rooms to bring some serious vintage opulence and style. As we would be totally exhausted from our shopping and eating, it would be time for some much needed rest and relaxation. So we would have some comforting beauty treatments; I just love to chill.
In the evening, I'd have to have a cocktail workshop followed by a Private Dinner Party in the accommodation. This would be a stylish affair with everyone dressing like Audrey Hepburn in little black dresses with pearls and glasses.
Sunday
On Sunday, I would have a full on breakfast with all my lovely friends and then leave ☹ . At least, I would have the most amazing memories!

If you're looking for help planning your hen weekend we have lots of wonderful cottages and available in different UK destinations. We've been organising hen, birthday & celebration weekends since we first started business in 2006; each one totally unique. We love to take the hassle out of your organising whilst adding that little bit extra to ensure your weekend is filled with amazing memories.