Wondering whether to have a theme at your hen weekend? Having arranged over 3,000 Acacia Cottages hen weekends, we thought we would offer you a little bit of help.
The decision
This all comes down to the bride-to-be. If she loves everything about dressing up, it's a definite yes! But, if she keeps pulling a sickie on fancy dress night, don't think she'll change. If it's a yes, make sure everyone knows. You don't want one hen dressed as a 'hula hula' girl while everyone else is in a LBD.
The theme?
There are loads to choose from such as the bride-to-be's favourite film, her hobbies, her school days, first letter of the your names. You could even dress up in clothes similar to the ones when you met her.
Plan the hen weekend
It's usually the little details that count. Think about themed invites, games, decorations, survival kits, activities, food, drink and playlists.
a: Fitness Fanatic Hen Weekends
Get the bikes strapped to the car, don your trainers and lycra and get dressed up and ready for a fun packed full on sweaty hen weekend. If your bride-to-be can't be without the gym for a weekend, this is the weekend theme for you.
Tips to help create 'fitness frenzy' themed hen weekends
Send out boot camp inspired itinerary plans for the weekend.
Fitness dressing up is really easy. Think tracksuits, lycra, sweat bands, t-shirts and trainers. Add a bit of warrior face paint, wrist bands and even the odd head band or two and you are there.
Create a survival kit for the weekend. Water bottles, sweatbands, energy tablets (sweets!), sustenance shots (vodka shots!) and whistles are a must.
Choose activities like High Ropes, Inflatable Madness, Horse Riding, Bicycling, Surfing, Coasteering or even brisk countryside walks crashing in the pub for some well needed R&R afterwards.
Then if your packed day isn't enough, go for some heart thumping, adrenaline inducing nightlife.
b. Festival Chic Themed Hen Weekends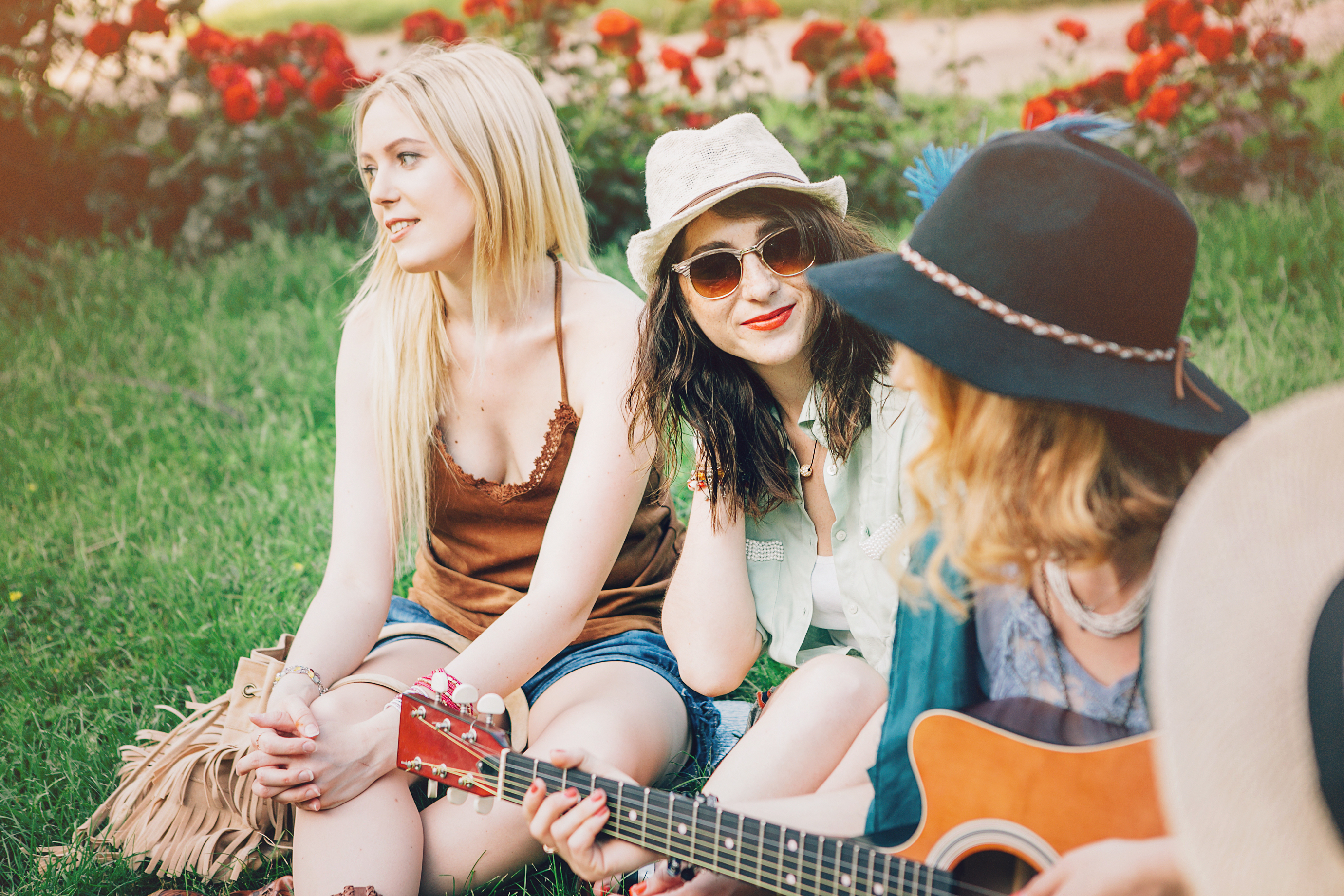 If the bride-to-be loves Glastonbury, wellies, brollies, bunting, flower crowns and anything natural, this is a great choice. Good for those hen groups on a budget as most people have the odd floaty top, flip flops, ripped jean shorts, maxi dress or maxi skirts hidden somewhere in their wardrobe! Think bright colours & using flowers from the garden to make your garlands.
Tips to help for creating 'festival vibe' themed hen weekends
Send out some festival invites and festival wristbands (just google the words if you want to buy some authentic looking ones).
Create a festival survival kit with water bottles, shades, hair braids, henna tattoos and nail art.
Don't forget the music!
Nothing shouts festival more than picnics, cider, music and the great outdoors (nearly all our cottages have lovely gardens so we can easily help organise the picnic for you).
Activities to help the theme include Flower Crowns, Bunting, Recording Sessions, Live Music, Karaoke.
c. Lady of the Manor Themed Hen Weekends
If you are having a country cottage hen weekend, nothing could be better than a 'lady of the Manor' theme in taking advantage of all that is around it.
Tips for creating themed hen weekends with a countryside mood
Hen party bags 'must-haves' include wet wipes, hip flasks, red lipstick & hairspray.
Send out formal invites.
Activities: Enjoy a Private Chef Dinner with a strictly glamorous evening dress code. Clay Pigeon Shooting is a great traditional pastime perfect for countryside ladies. Beauty Treatments can prepare you for your dinner & just take any pre-wedding stress away.
d. Vintage Chic Themed Hen Weekends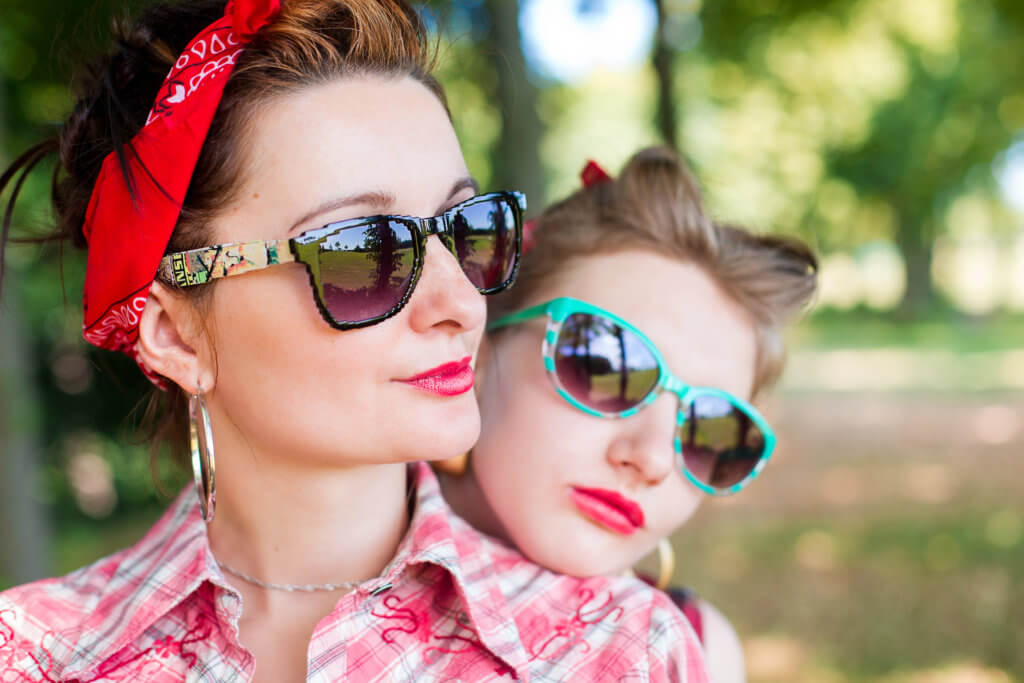 Roll back the years and enjoy the sophistication of the 1920's Charleston or move towards the feminine lines of a Grace Kelly & Audrey Hepburn inspired 1940-50's weekend. Whatever the era, this is a great theme to use for a hen weekend as you can easily combine it with hen activities which add to the Vintage flavour.
Tips for creating vintage themed hen weekends
Make some vintage inspired invites. Look online for some great examples.
Looking for accessories? Henbox have a range of wonderful vintage inspired accessories & decorations. Not your usual 'L' plates but a more sophisticated range.
You don't have to buy a flapper dress just use your LBD with faux pearl necklaces, feather boas, long gloves and headbands.
Book a vintage Dance Class, Afternoon Tea, Makeup and Photoshoot, Craft Workshops with vintage lace.

If you're looking for help planning your hen weekend we have lots of wonderful cottages and available in different UK destinations. We've been organising hen, birthday & celebration weekends since we first started business in 2006; each one totally unique. We love to take the hassle out of your organising whilst adding that little bit extra to ensure your weekend is filled with amazing memories.