The Ultimate Showgirl
Learn a range of different dance styles
Perform a vibrant Burlesque dance, high kicking Can-Can and cheeky Charleston
Based at a Local hall or Dance studio
Transfers to and from the class can be arranged
2 hour dance lesson
Expert dancing teacher to guide you
Minimum of 10 people
Dress Code: something you can move in or fancy dress
Available: Bath, Bristol, York, Canterbury, Cheltenham, Harrogate, Oxford, Derbyshire, York, Bournemouth, Cambridge, Chester, Edinburgh, Hereford, Leeds, Newcastle, Norwich, Nottingham, Sheffield, Taunton, Tenby, Wells, Winchester
Activity Highlights
Transform yourself into a real showgirl as you learn all the cabaret styles of dance including burlesque, high-kicking can-can and the cheeky Charleston. By the end of this action packed workshop you will be posing and teasing like a burlesque star, amusing with your quirky flapper steps and flashing your knickers as you can-can. If you love to dance, this is a hysterical & energetic way to spend a few hours with a gaggle of your best mates!  You'll learn a myriad of different moves and routines to take home to show off to your nearest and dearest or maybe at the wedding.
...Claire, the dance teacher, was brilliant- had a bit of a giggle with us all and really patient when we went totally wrong! Thank you again.
How it works?
Turn up at the dance studio or hall at the prearranged time
We can help arrange your transfers to and from your cottage
You will be met by our expert teacher who will guide you through the finer and more intricate world of dancing with lots of fun and giggles
Limber up with some exercises to stretch your limbs and get your body ready for the routine
Twizzle and leap whilst you learn a fabulous routine involving the different styles of dancing
At the end of the session you'll have a whole new set of dance moves sure to impress everyone when you next hit the dance floor
Dress Code: anything which is cool and allows free movement or even fancy dress
Please note: different venues vary so please talk to your holiday adviser when booking for the exact details of the activity
...The dance class was so much fun and the teacher was amazing- she made it so much fun and helped us all relax.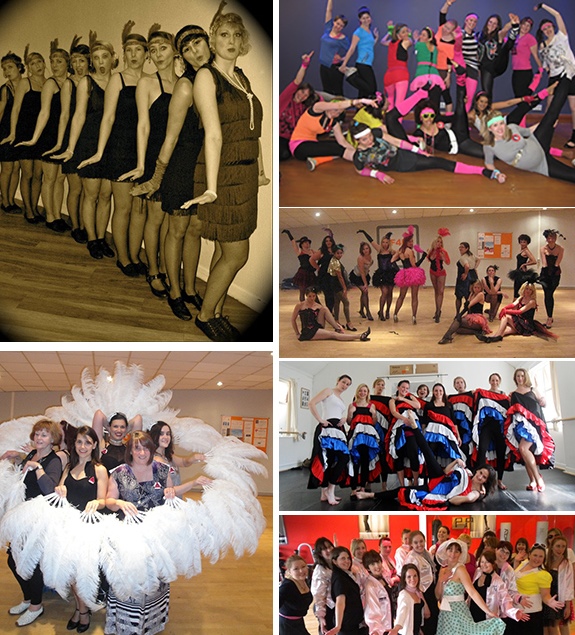 Something Similar
We all thoroughly enjoyed the experience of the dance class from the warm up session at the beginning to the final choreographed performance at the end. We couldn't believe how much we had all learnt in the time that we were there. Again, Claire was very patient with us and stayed a little longer with us to help us really polish our performance before we filmed our final routine. She gave us time to set up a smartphone to video us all so that Claire could still be part of the dance as opposed to filming the dance for us as we felt more confident following Claire as opposed to trying to perform the dance on our own! It was a great activity to do and was such a laugh and thoroughly enjoyed by all!