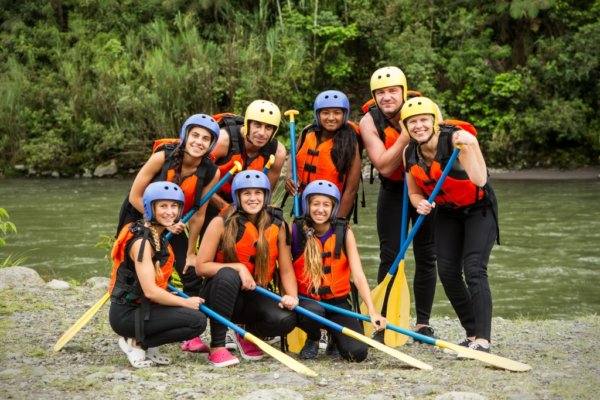 White Water Rafting
Challenge the hen group to White Water Rafting
Beat the rapids
Full safety briefing and equipment
Expert & friendly guide to teach you how it's done
We can organise taxi transfers if needed
For hen groups who love water fun
Available: Derby, Nottinghamshire, Peaks
Activity Highlights
Exhilarating, adrenaline-pumping water fun, braving the white water rapids in the Peak District. Have fun navigating the river with an expert guide to help you along the way. Prepare to get wet and have lots of fun!
Arrive at the venue at the prearranged time
We can arrange transfers should you wish
You will be met by your personal expert who will provide you with a safety briefing and ensure you have all the correct equipment before you start
Paddle down the river taking on the different challenges
Small grade whitewater will keep you entertained as you take on rapids
This activity will be taken at your hen groups pace and at the level of challenges they want to embrace
If you are feeling brave you can pump up excitement levels which can result in your raft flipping upside down!
As sessions vary depending on your location it is always best to ask your holiday planner for the exact details of your activity
Other Ideas: Surfing, Canoeing, Windsurfing, White-Water Rafting
I just wanted to email you to say thank you SO much for all your help organising the weekend, It really was fantastic and everything went so smoothly! I'm so grateful and will be recommending you guys to all my friends.