New Year Cottages 2020/21
Get the perfect start to 2021, celebrating in a stylish self-catering cottage. Our extensive range of cottages, sleeping 6+ people, are perfect for couple get-togethers, family celebrations or as party venues for a group of friends. Whatever bedroom configuration you need or if you're looking for a cottage with a Games Room, Hot Tub, Sauna, Tennis Court, Annex or bracing walks straight from the door to blow away those sore heads, we are here to help.
Contact us for more New Year 2020/21 Cottages
Couple Get-Togethers
Arrive at a spotlessly clean cottage boasting home comforts such as underfloor heating, log fires, coffee machines and ice makers. Lay the dining table, cook up a feast and enjoy an evening of chatting and laughing. Then in the early hours of the morning, you can crash out in a comfortable bed, made up with fresh sheets which will make hitting your pillow a joy. Best of all, when it comes to leaving, you won't have to wash a single sheet.
A sophisticated venue to celebrate with Family and Friends
2+ nights
10-14 people
Hot Tub
5 luxury king-size bedrooms
Separate Dining Room for a celebratory meal, large kitchen and 2 sitting rooms
Near Bath & Bristol
£2,400 for 2 nights (£200pp based on 12 people)

Luxury venue for Friends and Family
2+ nights
10-13 people
Hot Tub
4 beautiful bedrooms with king and double beds
Stylish dining, kitchen and sitting room so you celebrate in the one space
10 minutes from Bath
£2,700 for 2 nights (£208pp based on 13 people)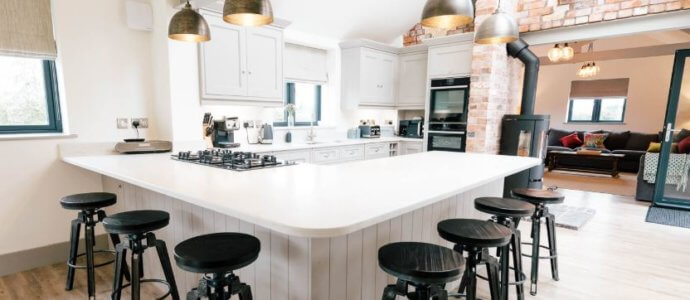 Stunning venue perfect for Friends & Family
4+ nights
10-12 people
Hot Tub
Flexible sleeping with super-king beds which can be twins
Spacious kitchen and comfortable sitting room with wood burner
45 minutes from Chester
£4,395 for 4 nights (£367pp based on 12 people)

Stylish venue perfect for Friends and Family
3+ nights
14-16 people
6 bedrooms with a mixture of 5 doubles and 1 twin
Spacious, open plan kitchen, dining and sitting room to celebrate in the same space
Hot Tub
Near Derby and Nottingham
£3,871 for 3 nights (242pp based on 16 people)

Countryside Family Retreats
Getting everyone together for a couple of nights has never been easier. We have self-catering properties set in stunning countryside and near beaches perfect for a bracing New Year Day family walk. What's more, our family cottages boast different bedroom configurations to suit any age, handy snugs and nooks for the kids to enjoy and added extras like a games room, Hot Tub and outdoor games area, to keep everyone amused.
Create a unique start to 2021 with these beautiful cabins
7+ nights
Cabins for 12 people and 6 people
Hot Tub and Tennis Court
Open plan living with comfortable bedrooms
Wood burning stove for chilly evenings
55 minutes from Harrogate
Please call us for details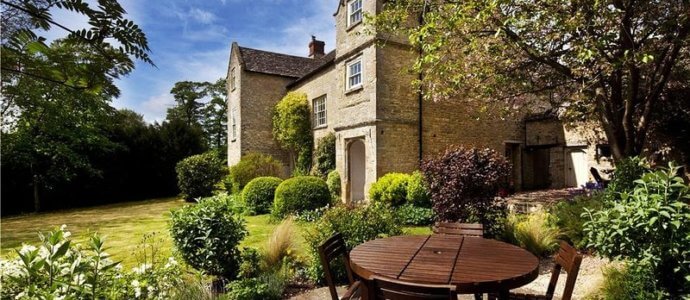 Stunning country pad perfect for a family and friends together
2+ nights
14-18 people
7 bedrooms with a mixture of doubles and twins
Large kitchen, sitting room and separate dining room for celebratory meals
Landscaped garden with pub across near-by
25 minutes from Oxford
£3,150 for 2 nights (£175pp based on 18 people)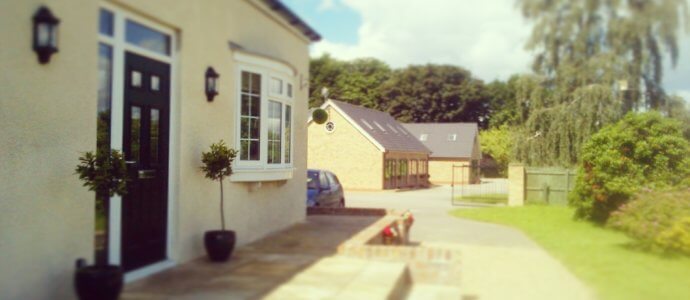 Comfortable, modern house perfect for friends and family
2+ nights
15-17 people
Hot Tub Hire available
6 bedrooms with a mixture of king beds, doubles and single beds
Separate dining room for a celebratory meal and sitting room with cosy fire
30 minutes from York
£2,800 for 2 nights (£165pp based on 17 people)

Contact us for more New Year 2020/21 Cottages
Party with your Friends
If you and your mates are looking to celebrate the night away in a self-catering cottage, we have cottages equipped to ensure your night goes with a real swing. Well-equipped kitchens, tables capable of seating everyone for meals, comfortable sitting areas and bedrooms with individual beds with fresh linen and soft towels.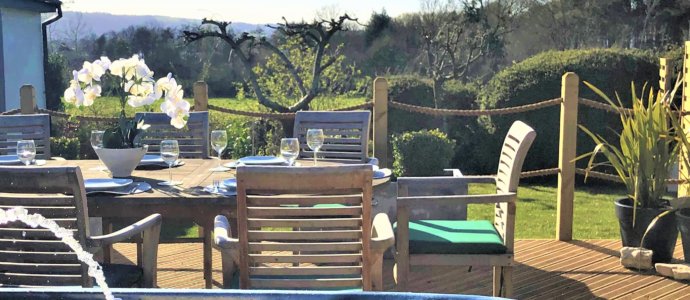 Party with your Mates at this cracking venue 
2+ nights
8-12 people
Hot Tub
3 Bedrooms with single and bunk beds
Open plan kitchen, dining and sitting room to celebrate together
Near Bath & Bristol
£1,500 for 2 nights (£125pp based on 12 people)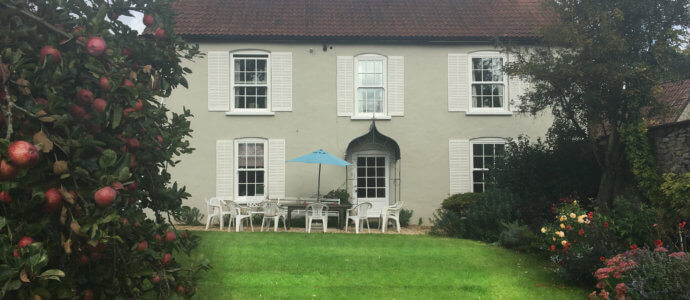 Come together with your friends
3+ nights
12-16 people
4 hours use of the Hot Tub and Sauna
7 Bedrooms with single beds
Separate dining room for celebratory meals and sitting room with cosy log fire
Near Bristol & Bath
£3,536 for 3 nights (£221pp based on 16 people)

Make your New Year celebration go with a swing
We know how important it is to ring in the New Year, in the right way. Forget impersonal, over-crowded parties or having to do all the entertaining solo; why not share the load in a self-catering property, set-up perfectly to your needs? There are so many good reasons to book a cottage…
You get to share the entertaining
Encourage everyone to chip in, and bring a wealth of meals, drinks and snacks to cover all bases. Getting guests to bring any special dietary requirements they may have, will ensure they don't miss out. Of course, if you don't fancy doing it all yourself, book a meal out or see whether we can organise a chef to supply a supper or a bartender to run a Cocktail Workshop. Lastly, setting-up a Prosecco, Hot Chocolate or Cocktail station can add a bit more fun.
You can set the mood
Whether it's fun and fresh during the day or cosy and intimate in the evening, your cottage should be set-up to help you set the tone. Encourage people to take decorations, especially for the table, as they can add a bit more flair to your evening. Stoking the fire, closing the curtains, dimming the lights and lighting the candles will all inject a bit of 'cosy' into the event.
You can organise games
Having some well placed games to liven up the evening is always a great hit with adults and children a like. Some cottages have designated games rooms with pool tables and table tennis to entertain. Alternatively, you can bring your own games, such as Two resolutions and a Lie; Champagne Relay Race, New Year Pinata…. the list is endless. Of course, there's no end of games you can play with a box of Maltesers.
You can prepare for the Countdown
Don't miss the bong at midnight? Set your timers, get the TV on and get ready for a rendition of Auld Lang Syne or have a specially selected playlist to see-in the New year.
You can explore the area
Whether it's a walk to a local pub, clearing the cobwebs with a New Year's Day walk or visiting a near-by town or city, you won't get bored.
You get in-house entertainment
Embrace the dark nights, enjoying a star-lit soak in your hot tub. Crash out with your very own cinema room or keep the kids entertained with a tennis court, heated pool or play zone. Our cottages come with little extras to help things go more smoothly.
Bristol and Bath Cottage Ideas
York and Derbyshire Cottage Ideas
Cheshire Cottage Ideas
Acacia Hen Weekend Customer Reviews on Trustpilot, an independent review centre
Why we're different…
Our knowledge of all our cottages ensures you know what you're getting, making your weekend planning easier. We've spent years developing long standing relationships with our activity suppliers, so you'll get the best deal with the reassurance of having a tried and tested company at your fingertips.  Along with our online payment system designed specifically to make group bookings easier and our extensive know-how of hen weekends, we'll make planning your hen weekend straightforward. Finally, we know how important it is for the bride-to-be to get the best send-off ever which is why we do everything we can to make it happen.