It may be cold, dreary and blowing a gale outside but winter hen weekends are nothing but fantastic. The key to organising, is to embrace the season – plan exactly what you'll do over the weekend and choose a venue where hiding from the elements is seen as a bonus. Our essential guide to planning a winter weekend offers advice, planning tips, special offer packages all designed to help you create an unforgettable weekend (….oh; and we've added some seriously good special offers as an added bonus!).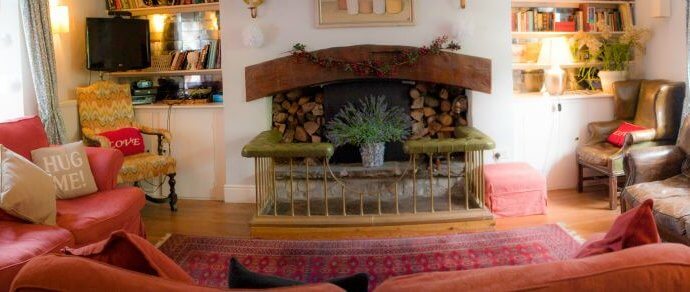 Lock out the elements, in this oldie-worldie farmhouse. Pour the hen group a glass of Prosecco, light the fire and enjoy an evening of fun. Intimate dining room, great for craft workshops and chef dinners. Just across the courtyard is a delightful spa with hot tub, sauna and treatment room. Offer includes 2 nights stay, breakfast supplies and use of the Hot Tub and Sauna for 4 hours over your weekend.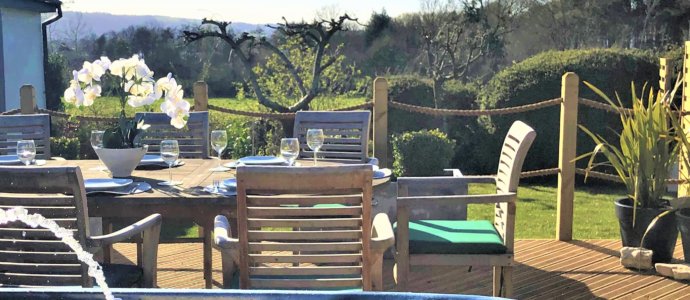 This gorgeous barn has a hot tub overlooking fields which on a winters day is just sublime. It makes a really cosy choice on a cold day. Open plan kitchen, dining and sitting area perfect for enjoying activities. If you fancy a night out it's close to both Bath and Bristol for booking transfers. Offer includes 2 nights stay, 2 bottles of Prosecco and full use of the Hot Tub
Why Have a Winter Hen Weekend?
Out of season hen weekends have so many benefits. Low prices top the list. Who doesn't want more of their hen weekend budget spent on the really fun stuff like activities, food and drinks? Then, there's the log fires. Reclining on comfy furniture, glass of wine in hand, toasting your best mate with a roaring log fire blazing away in the background – totally unforgettable. Lastly, we love having a hot tub in the winter months. Enjoying hot bubbles whilst being in the thick of cold and snow, is truly magical.

If you're looking for a sophisticated hen weekend, this venue has it all. Beautifully decorated and presented, the hen group will love the opulent surroundings. On top of that, it comes with a hot tub for a bit more wintry fun.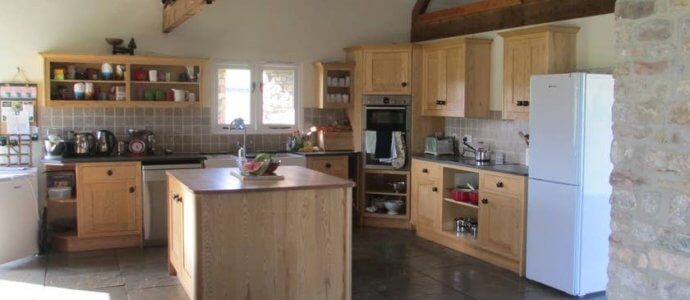 This hen party venue has a huge kitchen and dining area which is perfect for winter hen weekends. The sitting room has a high vaulted ceiling, plenty of cosy furniture and warming log fire.
Top Tips for the Weekend
Plan for bad weather; then if you're lucky enough to have a fabulously sunny day you can usher the hens out for an impromptu walk.
Get activities to come to you in the comfort of your cottage. You don't want soggy and cold hen members complaining after being moved from one activity to the next.
Organise transfers to and from events. After all, there's nothing worse than being stranded on a pavement, trying to holler a taxi, in the cold and rain.
Winter Hen Weekend Activities
Don't think that winter activities are few and far between. Anything but. Shut the front door and enjoy a whole host of exciting, pampering, creative and indulgent activities all bought to you in the comfort of your very own hen weekend venue. Of course, if you're feeling adventurous, venturing out and enjoying sporty activities, restaurants, clubs or even Christmas Markets, is possible as long as you plan for the weather.
Activities Which Come To You…
Activities You Go To…
Our Acacia Perfect Winter Hen Weekend Packages
Don't get a headache with so much activity choice at your fingertips! Here's what we'd do if we were planning our own hen weekend's timetable of events:
Friday:
Aim for an instant 'wow' from the hen group, by setting up a welcome table stocked with canapes, champagne and hen party packs. Trust me, it will be really appreciated especially if the drive to the venue has been a tough one. Friday nights are about choosing beds, jumping in the hot tub, lighting the fire and getting the weekend started. As you probably don't know when everyone will arrive, take your own supper (or have it delivered) so you can heat it up when needed. Lastly, adding in a few ice breaking party games is brilliant for everyone to get acquainted.
Saturday
OK, so you may have had every intention that Friday night would be a quiet getting to know each other kind of affair but inevitably it turned out to be a hysterical early morning monster! Saturday mornings tend to be about recovery, full on breakfasts and chilling in the hot tub or whatever facility your venue offers.
By lunch time, you'll all be ready for some sort of entertainment so getting in the professionals to run a craft workshop or life drawing lesson can add a couple of hours of full on fun and laughter.
Saturday nights are for turning up the heat. Light the fire, decorate the table, get dressed up in a LBD, pop the bubbles and tuck into delectable food made and served by your very own private chef. If you have the budget, adding in a murder mystery event or cocktail workshop beforehand just adds to the originality and fun.
Sunday
Bleary eyed and full of the most amazing memories, Sunday's are about getting up, chilling, chatting and enjoying the final moments of the weekend before you all head home.
Winter hen weekend Packages
Friday pm:
Canapes, on arrival for the hen group to enjoy
Saturday:
Breakfast at your own pace
30 minute Beauty Treatment
Saturday pm:
Private Chef Dinner
Sunday am:
Leisurely breakfast
Friday pm:
Canapes on arrival
Saturday:
Breakfast at your own pace
30 minute Beauty Treatment
Saturday pm:
Chocolate Making Class
Cocktail Workshop
Sunday am:
Leisurely breakfast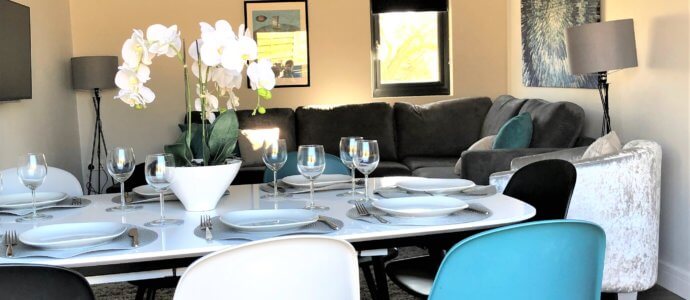 Friday pm:
Supper delivered, to heat once everyone has arrived
Saturday
Get up, cook breakfast & enjoy the hot tub
Life Drawing Class for 2 hours of hysterical fun
Late lunch
Get ready for your night out
Saturday evening:
Pick up 7pm for transfers to Bath / Bristol for a night out
Return transfers up to 2am
Sunday am:
Leisurely breakfast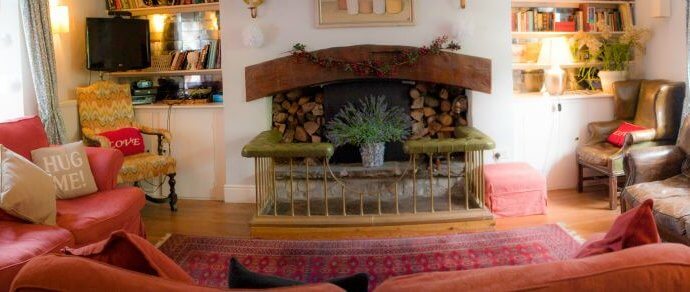 Friday pm:
Canapes, on arrival for the hen to enjoy
Supper and chatting with the girls until the small hours of the morning Saturday:
Breakfast at your own pace
4 hours in the Spa enjoying the hot tub and sauna
30 minute Beauty Treatment getting ready for your night
Saturday pm:
Private Chef Dinner combined with a Murder Mystery Evening
Sunday am:
Leisurely breakfast

We're experts in making hen parties happen. After all, your weekend is more than just a beautiful cottage and activities. It's about the experience; from your initial thoughts all the way through to coming home exhausted having had the best hen weekend EVER! With over 10 years of hen party organising know-how, sourcing beautiful cottages & activities, building supplier relations, developing easy to use payment systems and IPP protection to keep your money safe, we aim to give you the best hen weekend possible with the least amount of stress. Contact us and get the conversation started.