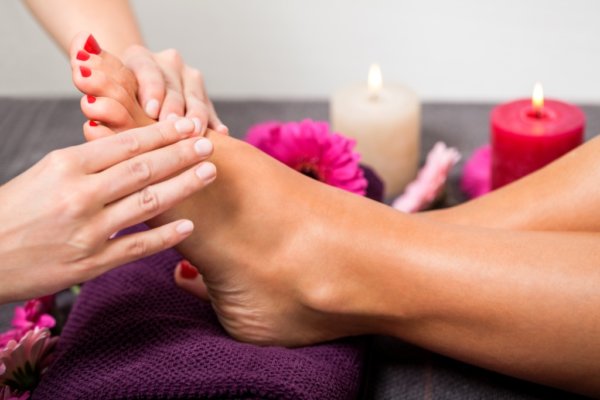 Mobile Beauty Treatments
Relax and unwind with a 30-minute beauty treatment
Choose from a Pedicure, Manicure, Facial, Back Massage or Foot Massage
Professional Beauty Therapists
Cottage-based activity
Minimum of 4 people
Dress Code: anything goes but don't forget your flip flops!
Available: Bath, Bristol, York, Canterbury, Cheltenham, Harrogate, Oxford, Derbyshire, York, Ayrshire, Bournemouth, Cambridge, Chester, Edinburgh, Hereford, Leeds, Newcastle, Norwich, Nottingham, Sheffield, Taunton, Tenby, Wells, Winchester
Make an Enquiry
Activity Highlights
If you know the bride-to-be is up to her neck in wedding plans and could do with some unadulterated relaxation, book a 30 minute pampering session. In fact, it may not be just the bride-to-be but all the hens who desperately need a moment to unwind from their busy lives! All our beauty therapists are trained to work to the best professional standards, providing you with a 'Spa' like feel whilst being surrounded by all the home comforts of your accommodation. This is such a popular hen party activity, especially when you can sip away on your bubbles, chatting with your mates, snacking on food whilst our professionals get to work… just remember to watch those nails!
...It was an amazing weekend! The house, the chef and the dancing was great and the beauty treatments were exactly what we all needed on the Sunday!...
How it works?
Before you go on your weekend, we'll ask you to choose which treatment each hen would like from a relaxing pedicure, manicure, facial, back massage or foot massage
On the day, the therapist will turn up slightly earlier than you requested so they can set-up. If you have a large hen group, more than one therapist may arrive
Beauty treatments can be anything up to 30 minutes of pure unadulterated 'you' time
You can bring your own nail varnish and oils or choose one from the beauty therapist
At the end of the session, you will feel relaxed, recharged and ready to carry on and party
Please note:
If any of the hen group have skin allergies, please let us know so we can discuss it with the therapists beforehand
Massages when pregnant need to be performed by specialist therapists and cannot be undertaken in the first trimester. Please discuss the options available to you in the area you are booking your hen weekend
As different activities vary depending on the location, please talk to your holiday adviser when booking for exact details
...Everyone commented on how smoothly all the weekend went. And I wanted to highlight how great both the beauty therapists and butler were. The butler was slightly late in arriving but was more than happy to stay for the full two hours. He was professional and a great laugh! Both the nail and massage therapist were extremely friendly and provided a great service...
Something Similar