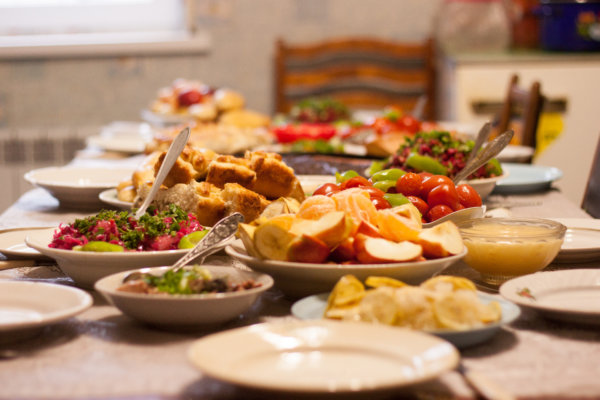 Private Chef Dinner
Professional chef cooks a 3-course meal
Choose a starter, main and dessert
Special diets are accommodated with alternative menu choices
The chef will cook, serve and help with the washing up
All enjoyed in the comfort of your accommodation
Sit back, relax and enjoy your special celebratory evening
Available: Nationwide
Make an Enquiry
Activity Highlights
If you're wondering what to feed your hungry hen group after a full day of fun filled activities, why not book your very own private chef to rustle up a special celebratory meal fit for any bride-to-be? This popular activity is great for reducing weekend catering stress and as the chef does the washing up, you won't have to coax some reluctant hen into doing that either!
Dress up; dress down; the choice is yours as it is enjoyed in the comfort of your accommodation. One thing you can be sure, you will be able to focus on the main lady whilst the chef cooks away in the kitchen preparing your gourmet 3 course meal.
How it all works:
Before your weekend, we will send you menu choices from the chef who will be cooking your celebratory meal
You get to choose one starter, one main course and one dessert for the whole group
If you have any hens with special dietary requirements, let us know and we will ask the chef to include some alternative menu options for them
It's up to you to decide which evening and at what time you would like the meal, just let us know your thoughts and we will arrange the rest
On the evening, your chef will arrive at your accommodation to start prepping the food. Depending on your group size, they may come with a helper who will be there to make the evening go smoothly
If you haven't done it already, its a good time to decorate the table and elevate the occasion to a special meal. Think balloons, personalised table mats, napkins, candles, tablecloths and bubbles for toasting the bride-to-be.
Around the prearranged time, the chef will announce that your dinner is ready and call you all through to settle round the table
Then, all that's left is for you to do is sit back, eat, drink and most importantly, be merry!
Tip: to help make your evening go through till the wee small hours of the morning, have some hen party games at the ready, great for adding a twist and a bit of bride-to-be love
"…Just wanted to say a huge thank you for all your help through out this process. You made it so easy. The weekend was amazing and everyone had a great time. The food the private chef made on the Friday was stunning…" Catherine
"…The house was literally perfect, so warm and cosy, and the meal cooked by Mark, the chef was delicious, Sally our waitress was a complete star and the Murder Mystery by Smoke and Mirrors was HILARIOUS!!! They were so funny and so good and it was a real highlight…" Ailsa
"…The chef team in the evening were so friendly and couldn't do enough for us. The food was amazing and so delicious and the service brilliant (hope we didn't scare the waiter with our wigs too much!) I thoroughly recommend the chef and her team to anyone. She is one talented lady!…" Merryn
Other Ideas:
Butler in the Buff to serve your dinner or the drinks. Murder mystery night combined with dinner. Wine tasting session
Different venues vary so please talk to your holiday advisor when booking for the exact details of the activity
The chef was fantastic! Delicious food and he was very kind and polite as was his assistant.