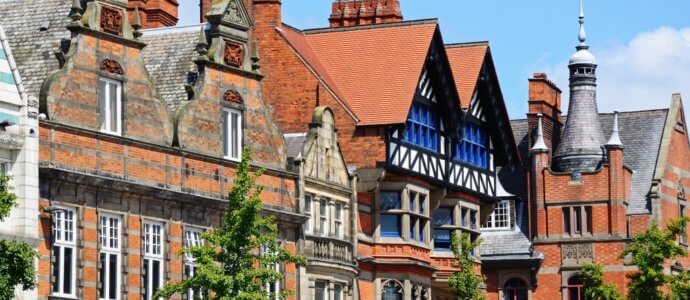 Nottingham Hen Weekends
This compact City with its pedestrianised streets and tram system is not only easy to get around but offers some great Hen Party Activities, Hen Weekend Houses, Bars and Restaurants, Things to Do and nightlife. If you are looking for cafes go to the Castle Wharf area down by the waterside which has Nottingham Castle looming over it. When darkness falls there are plenty of places to enjoy from cocktail bars, good restaurants and live music bars. What's more, with Sherwood Forest just round the corner, this location offers some action packed hen activities.
Get a Nottingham hen weekend +quote
Nottingham Hen Party Houses
We know you'll love Nottingham for a hen weekend. It has so much on offer, from a vibrant nightlife, restaurants, fab activities and so many wonderful self-catering houses to choose from.
...We had a fantastic weekend in Nottingham. We were all very impressed with the Chef and the ladies who came to do our treatments, everything was arranged spot on so thank you for all your help. I will definitely recommend you to anyone else looking to do this kind of thing.
Things to do in Nottingham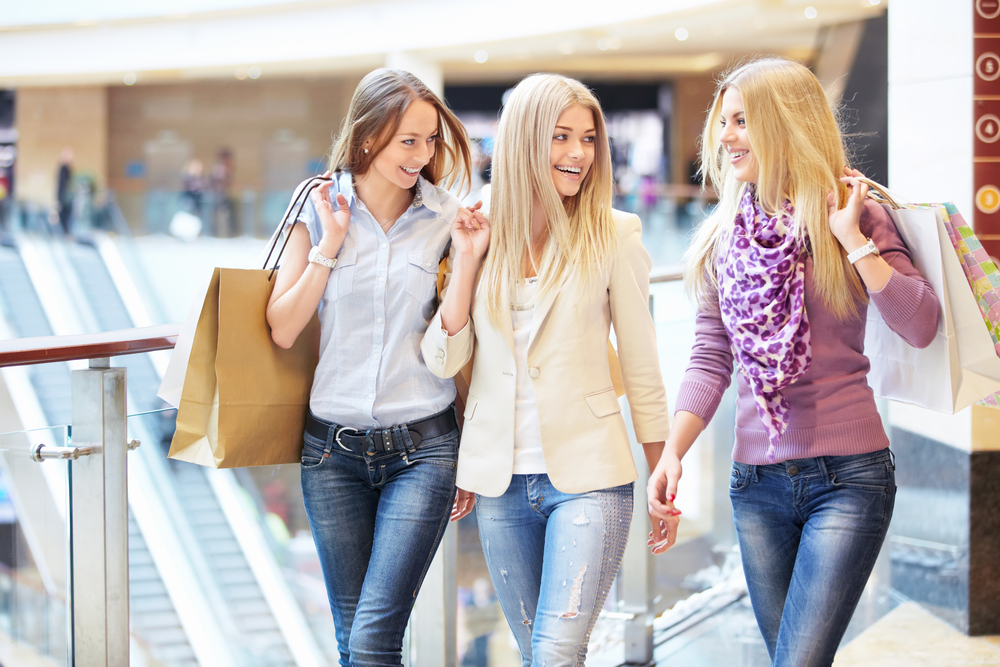 Water Fun
The city of Nottingham has a busy and vibrant waterfront district, based around the Nottingham & Beeston Canal and the River Trent. Enjoy an evening hen party cruise along the waters or even opt for a walk around the tow path stopping off for the odd cafe or two!
Record the song of the weekend which could even be good enough (or funny enough) to play at the wedding! A great way to spend a few hour.
Fancy being locked in a room with your mates with the only chance of release being to solve some challenging clues? Enjoy an hour of competitive banter and mind bending puzzles!
Nottingham Castle & Caves
The history of Nottingham Castle is chequered with sieges, murders and intrigue and well worth a visit. Don't miss the award-winning cave tours which last about 30 minutes and take you down into the passageways and tunnels beneath the building
Wollaton Hall & Park
Since Wollaton Hall opened to the public in 1926, it has been home to the city's natural history museum. Amble round the amazing house and grounds or take a 3 mile walk along the designated pathway (you can even do it by segway if you don't fancy the walk!).
Some Acacia Activity ideas
Cocktails Workshop, Wine Tasting, Dance Class, Meal Out, Afternoon Tea Party, Craft Workshop, Life Drawing, Vintage Makeover and more.
Nottingham Bars & Restaurants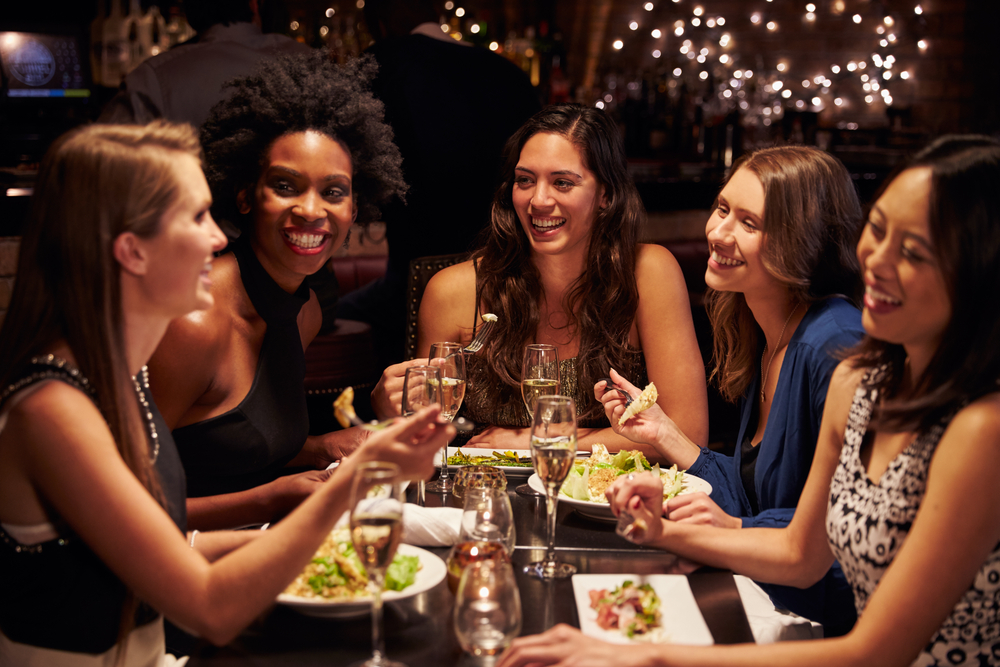 Las Iguanas
Good Latin American food at great prices. Known for a good vibe this is a friendly restaurant in which to enjoy the start of your Nottingham night out.
Emilios Greek Restaurant
A highly rated, family run Greek & Cypriot restaurant which is happy to accept hen parties. There is even a dance floor for those that want to wear off all the fine food!
Revolution
If you are looking for some great cocktails and food to kick start your night out this place will certainly fit the bill.
MemSaab
With it's Award winning chefs, extensive menu and impeccable service, MemSaab is the perfect host for A La Carte, private and corporate dining.
There are loads of other great places in Nottingham, let us know what sort of things you like and we can come up with some ideas.
Featured Nottingham Hen Party Activities
Nottingham Events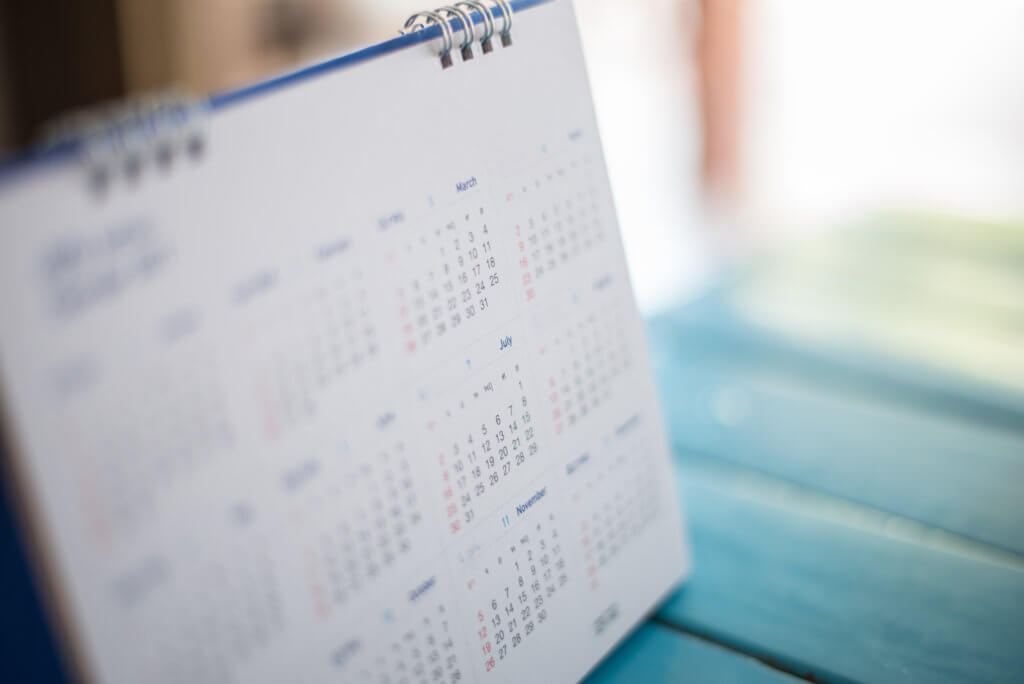 May: Love your food?
For all you foodies, this great event brings together all the finest in food and drinks from Nottingham. There is the chance to meet celebrity chefs, see cooking demonstrations with chefs and join in cheese, bakery, beer and wine master classes.
May: Dot to Dot Festival
Showcasing the best new acts from around the world since starting in Nottingham in 2005.
Jul: Spendor Music Festival
Set in Wollaton Hall it is Nottinghams largest one day outdoor music event. See website
Oct: Robin Hood Beer & Cider Festival
Held in the grounds of Nottingham Castle right in the city centre this is worth a visit if you like your beer, cider & entertainment.
Oct: Goose festival
A huge travelling fair, offering a white knuckle experience!
Dec: Winter Wonderland
This "Old England" themed event features a stunning ice rink, Christmas market trader cabins, two themed winter bars, a bandstand, rides, timber decked walkways, nativity scene, 100's of real xmas trees, snow dressing and much more.
Facts about Nottingham
Dr Stewart Adams created Ibuprofen in Nottingham – he even admitted that he tested it out on a hangover; haven't we all!
It is believed that Nottingham's name came from a man called Snot, an Anglo-Saxon chief.
A Nottingham shopkeeper invented the recipe for HP Sauce. He missed making millions when he traded the recipe with a Midlands vinegar company to settle a debt!
Getting to Nottingham
By Train:
Nottingham is very well connected by trains being in the centre of the country. Trains from London tend to be from St Pancras.
By Car:
The city is close to the M1. It has quite a few one-way systems which can be confusing but the bus links are good. For ease, there is a tram system in place.

Looking For Inspiration?
Nottingham Information Sites