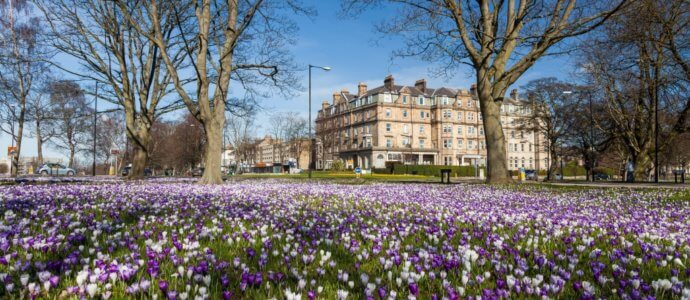 Harrogate Hen Weekends
If you are looking for a classy & elegant hen weekend, Harrogate is for you. It has a huge array of Hen Party Activities, Hen Weekend Houses, Bars and Restaurants, Things to Do. Steeped in 18th century history, this spa town is calm by day with plenty to excite for a night out.  Most places in Harrogate centre are within walking distance. Think indulgent spas, green parks, retail therapy and plenty of quirky bars, pubs, cafes and tea rooms to delight the taste buds.
Get a Harrogate hen weekend quote
Popular Harrogate Hen Party Houses
Situated in some seriously beautiful Yorkshire Countryside, Harrogate is great if you're looking to create a stylish hen weekend to remember. As such, we have some gorgeous hen party houses set in stunning locations which take advantage of all there is on offer.
...I just wanted to let you know that the weekend in Harrogate was wonderful - thank you.
Things to do in Harrogate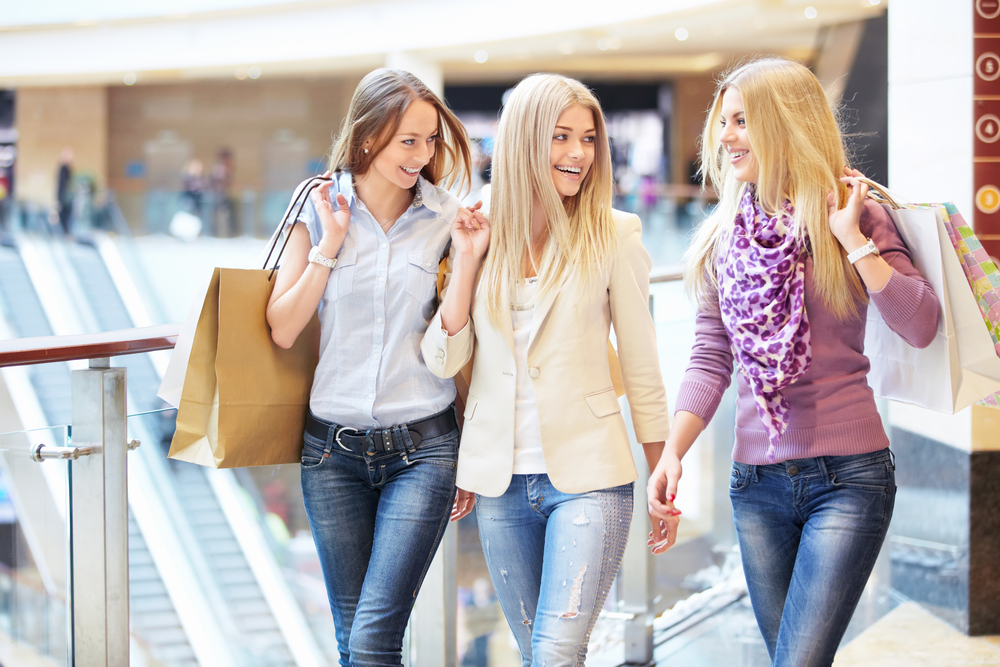 Afternoon Tea
Bettys Tea room is a wonderful quintessentially English establishment sure to provide a completely indulgent experience. Enjoy a delicate cream tea with the odd glass of champagne or warming cup of tea.
Harrogate Spa
Harrogate's Victorian Turkish Baths opened in 1896 with its Moorish style, great Islamic arches and screens and vibrant brickwork. It offers a wide range of treatments & refreshments.
Dance Classes
Choose any theme from Fame, Grease, Dirty Dancing or even vintage such as Charleston, burlesque. This ever popular workshop is sure to put a spring in everyone's step!
Shopping
Amble round the streets of Harrogate finding both leading high street names and independent boutiques. You may even find the oldest sweet shop in England for a bit of nostalgic heaven!
Acacia Activity ideas
Cocktails Workshop
,
Wine Tasting,
Dance Class,
Meal Out
,
Afternoon Tea Party
,
Craft Workshop
,
Life Drawing
,
Vintage Makeover
and more.
Bars & Restaurants in Harrogate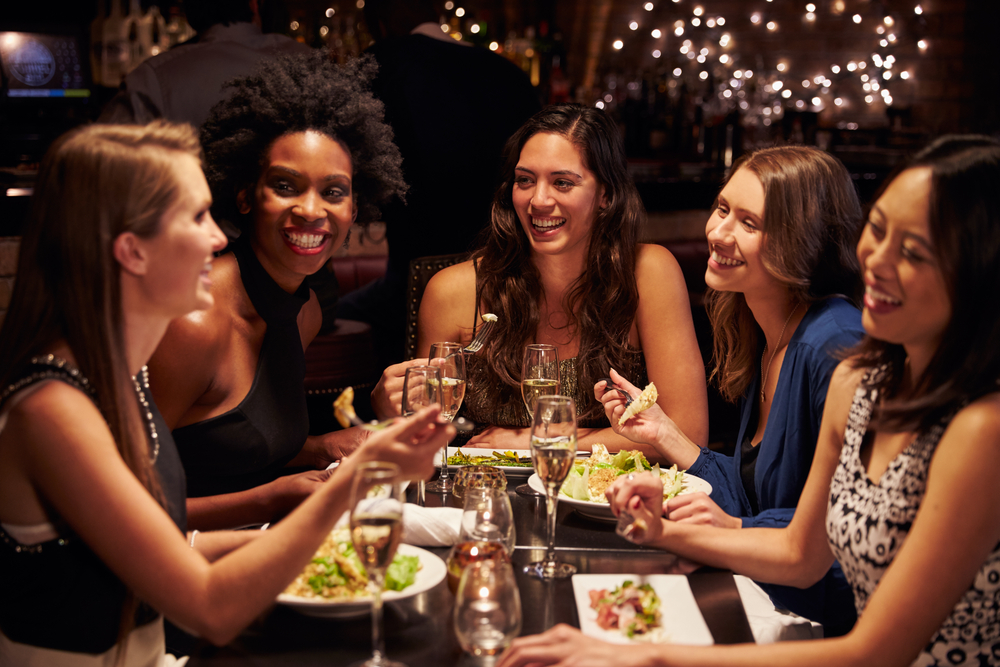 Piano & Pitcher
Tasty burgers and cocktails make this a great choice for a good meal.
Betty Tea Room
The elegance and splendour of the renowned Betty's Tea room make this a wonderful place to go for afternoon tea.
Blues Café Bar
A small bar with live music, it can get busy so it is best to get there early. They do serve food if you get peckish! There are loads of other great places in Harrogate, let us know what sort of things you like and we can come up with some ideas.
Featured Harrogate Hen Party Activities
Harrogate Events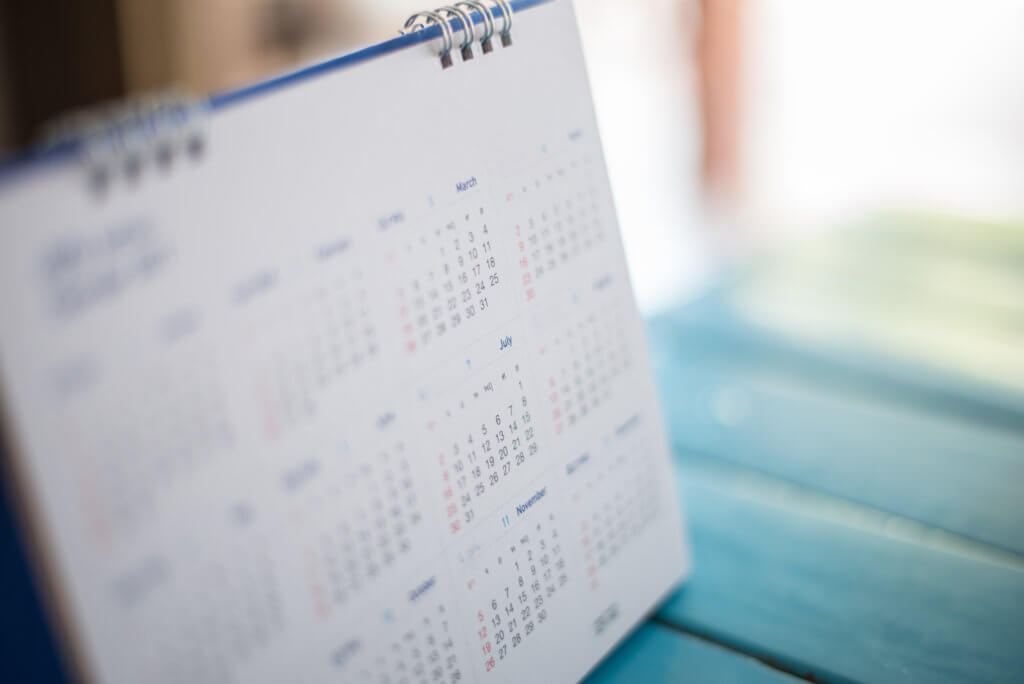 July: The Great Yorkshire Show
Huge countryside event with shops, livestock, exhibitions & demonstrations. Head for the food tent for some great locally produced delights.
October: Harrogate Comedy Festival
Some great stand-up comedians meet to provide giggles galore.
See more…
December: Harrogate Christmas Market
In the heart of Montpellier Quarter you will find the little wooden huts offering unique Christmas gifts.
See more…
Facts about Harrogate
In 2015, Harrogate was voted the happiest place to live in Britain for the third year running.
There is the country's last fully working Turkish Bath dating back to the 19th Century.
Charles Dickens visited Harrogate in 1858 and called it "the queerest place, with the strangest people in it, leading the oddest lives…!"
Getting to Harrogate
By Train: The train station is within the heart of the town and has links to Leeds and York for mainline connections. By Car: Off at the A1(M) you can travel along the A59 for a direct route into the City.
Looking For Inspiration?
Harrogate Information Site