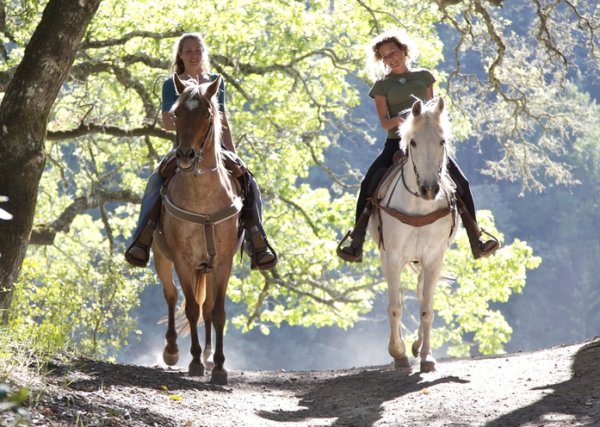 Horse Riding
Fun on horse-back
Calm and reliable horses
Professional stables
From novice to expert, the stables will match your groups abilities
Enjoy a 1 hour lesson either in the arena or hacking in the countryside
Learn how handle the horse and tack-up
Transfers can be arranged to and from the stables
Dress code: jodhpurs or jeans, boots or trainers, clothes to get dirty
Available: Bath, Bristol, York, Canterbury, Cheltenham, Harrogate, Oxford, Derbyshire, York, Ayrshire, Bournemouth, Cambridge, Chester, Edinburgh, Hereford, Leeds, Newcastle, Norwich, Nottingham, Sheffield, Taunton, Tenby, Wells, Winchester
Activity Highlights
If the bride-to-be loves horses, this is a must. Embrace the great outdoors mounted on the back of a beautiful horse, bringing-on the nostalgia with this classic countryside pastime. Learn how to tack-up and climb on board a gentle giant for a peaceful hack round a school or out and about. What's more, it doesn't matter if the hen group are novices or highly experienced riders our expert riding schools are equipped to cope with any level of ability & all geared to provide you with an absolutely wonderful experience.
...The horse riding was great fun, felt very relaxed and safe and was well catered for all the different levels of riders...
How it works?
You tell us when you'd like your riding activity and we'll try and make it happen
On the day, you arrive at the stables at the prearranged time
We can help you with your taxi transfers, just ask us for details
The horse instructor will greet you, talk you through the lesson plan and assign you a riding hat
Then it's a matter of saying hello to your horse, saddling up and setting off
Don't worry, all the horses are calm and experienced. There's also plenty of experts to help out should any of the hens need it
Dress code: jodhpurs or jeans, riding boots, boots or sturdy shoes
Ask us about enjoying longer hacks
Please note: Certain stables do have weight restrictions and larger groups may have to go in 2 groups. Different venues vary so please talk to your holiday adviser when booking for the exact details of the activity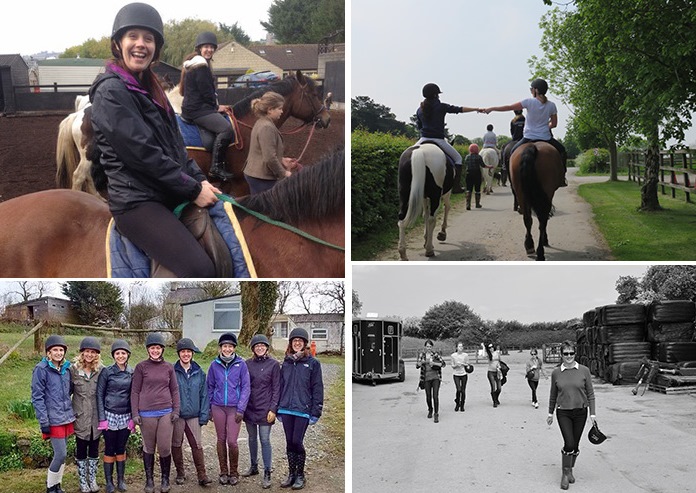 ...The horse riding on Saturday was great fun and both of the ladies at the centre were brilliant and so supportive to the more nervous riders!...
Something Similar
Get a hen weekend quote
We're currently receiving a large amount of new enquiries so it may take a few days for us to reply.  We are a small team working from home so please could you email one enquiry per group, if possible. For a faster response, please state the date you're looking to go, the number of people in your group, the type of weekend it is, the package you're interested in and the property you like.  Please note we offer packages that can be tailored to suit you (NOT accommodation only).